Special Offer
USA: Free Shipping Over $90 | CAN: Free Shipping Over $150 | International: Free Shipping Over $200
FREE Shipping for orders $90+ (US)
"From Sick to Superhuman: The Biological Optimization
Blueprint" FREE for orders $150+
FREE BONUS GIFT for orders $400+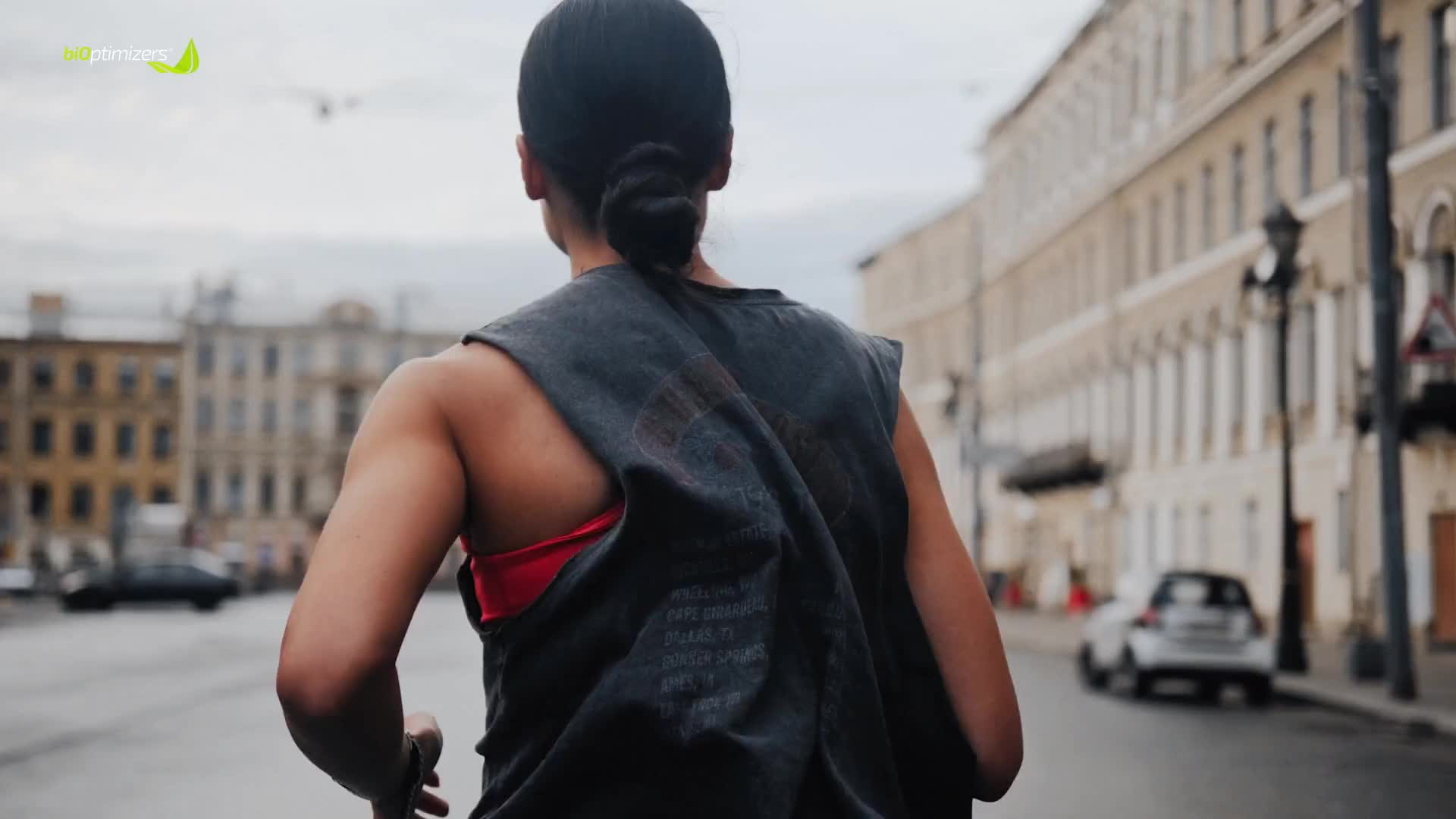 ▶
Why Is Blood Sugar Breakthrough The Best?
Synergy of science-backed blood sugar control ingredients at doses shown to be clinically effective
The formula addresses all biochemical pathways related to blood sugar control at the cellular level, making it highly potent
Clinically tested to potently normalize blood sugar response
Designed to help you live an awesome life enjoying your favorite high-carb foods with maximal muscle gains and minimal health risks
100% natural and drug-free
Blood Sugar Breakthrough Benefits
Regulates Blood Sugar Rollercoaster

Most people nowadays have some trouble with poor blood sugar balance from stress, inactivity, and suboptimal sleep. As a result, after a high-carbohydrate meal, their blood sugar can rise very high and cause many healthy problems.

In the short term, the blood sugar dips cause energy crash, craving, fatigue, headache, dizziness, and "hangriness." As a result, they may experience sugar cravings and reach for stimulants.

In the long term, the blood sugar roller coasters can cause your cells to become resistant, and may lead to belly fat, metabolic syndrome, cardiovascular diseases, and many more issues.

Staying on the rollercoaster is stressful for your body and bad for all aspects of your health. One way to stabilize create blood sugar balance is to eat less carbs or more slowly absorbed carbohydrates. Also, Blood Sugar Breakthrough can significantly blunt the sugar cravings and energy rollercoaster.

Increases Blood Sugar Uptake Into Muscle Cells

When you have excess blood sugar, it can either go into your fat cells or muscles. Blood Sugar Breakthrough is a synergistic blend of 10 glucose dispersal agents, which puts glucose into your muscle glycogen stores rather than as fat cells. As a result, the carbohydrates you eat help fuel your workout and support your muscle gains rather than as causing fat gain

In addition, berberine, banaba, and cinnamon inhibit the production and differentiation (specialized development) of fat cells. Therefore, you're less likely to gain fat even after high-carbohydrate meals or in a caloric surplus.

Combats Oxidative Stress

High blood sugar can increase oxidative stress, which ages your cells and creates inflammation. The herbs in Blood Sugar Breakthrough, along with alpha-lipoic acid and propolis, have antioxidant activities, which can mitigate the harmful effects of oxidative stress.

Supports Weight Loss Effort, Especially from Belly Fat

Weight loss requires you to be in a caloric deficit, which means burning more than you eat. Blood Sugar Breakthrough shifts your hormones and biochemistry toward burning more calories in the following ways:

Balances chronic inflammation - Chronic inflammation from unhealthy diets (metabolic endotoxemia) can cause leptin resistance, which may lead to weight gain. Many components of Blood Sugar Breakthrough promotes a healthy inflammatory response and mitigates this effect.
Jumpstarts mitochondria - Many people who struggle with weight loss have sluggish mitochondria. Bitter melon extract can jumpstart the mitochondria by bringing fatty acids into the mitochondria, making fat burning more efficient. Also, by increasing a process called mitochondrial uncoupling, they use the energy to produce heat instead of for other cellular processes.
Activates AMPK - AMPK is an energy sensor that activates fat burning. In Blood Sugar Breakthrough, quercetin, berberine, ginsenoside Rb1, Alpha-lipoic acid, resveratrol, and cinnamon work together to activate AMPK.

Overall, stabilizing blood sugar typically reduces the hunger, cravings, and moodiness that arise during blood sugar lows. You will also reduce your cortisol due to lower stress levels, making it easier to lose fat from the abdominal area. This should make it easier to stay on a healthy and caloric-deficit diet.

Therefore, Blood Sugar Breakthrough will make weight loss easier and more likely to last in addition to a healthy diet and exercise program.

Supports Healthy Hormone Balance and Stress Response

Constantly being on blood sugar rollercoasters is very stressful to the body because the blood sugar lows put your body in an emergency response mode. When your body is in a fight or flight mode, your hormones, regenerative, and reproductive functions go on the backburner.

Therefore, poor blood sugar control can cause hormone imbalances, worsening symptoms such as PMS, hot flashes, and low libido.

It is critical to improve your blood sugar control if you want to balance your hormones and have a healthy stress response. Blood Sugar Breakthrough should be an important tool in any hormone balancing toolbox.

Supports Good Mood and Healthy Brain Function

Your brain controls not only your thoughts but also many aspects of your physiology on autopilot. This takes a lot of glucose. It weighs 2% of your bodyweight but takes up to 20% of your daily calorie intake.

As a result, your brain is exquisitely sensitive to major blood glucose fluctuation. Extreme blood sugar fluctuations can worsen anxiety, irritability, depression, brain fog, and even psychosis.

While Blood Sugar Breakthrough is not approved to treat any disease, minimizing blood sugar rollercoasters is critical for good brain health, mental health, and cognitive function.

Anti-Aging

Glucose is a type of oxidizing sugar, which means high blood glucose can increase oxidative stress and accelerate aging. If you want to live a long and healthy life, you want to keep your blood sugar even-keeled.

By stabilizing blood sugar and providing a source of antioxidants, Blood Sugar Breakthrough can be considered an anti-aging supplement.
How Does Blood Sugar Breakthrough Work?
Blood Sugar Breakthrough is the most comprehensive blood sugar supplement on the market because it addresses all cellular aspects of blood sugar control.
Stimulates Glut4 Receptors

Glut4 (Glucose transporter 4) receptors are present in fat, heart muscles, and muscle cells. Once receptors are stimulated, Glut4 are brought to the cell surface, allowing glucose to move into the cells.

Ingredients in Blood Sugar Breakthrough, including cinnamon, alpha lipoic acid, and banaba leaf extract help bring Glut4 to the cell surface.

Activates AMPK

AMPK is an energy sensor of your cells. When your cells have low ATP, AMPK will tell your cells to bring in more glucose into the cells. Blood Sugar Breakthrough activates AMPK.

Slows Down Carbohydrate Digestion and Absorption

Components of banaba leaf, Innoslim, and bitter melon extracts have been shown to slow down the digestion of carbohydrates and absorption of glucose. As a result, Blood Sugar Breakthrough can significantly reduce the glycemic impact of your meals, so you're less likely to spike your blood sugar and crash.

Increases GLP-1

GLP1 (Glucagon-like peptide 1) has anti-inflammatory effects and counteracts the resistance caused by inflammation. Cinnamon in particular increases GLP-1.

Acts Like Hormones That Manage Blood Sugar

Seabuckthorn, bitter melon, and banaba leaf extracts have components that stimulate important signaling pathways, which help cells take up glucose from the bloodstream faster.

Activates PPAR-Alpha and PPAR-Gamma

PPAR-alpha and PPAR-gamma are proteins that turn on genes (transcription factors) that control metabolism. PPAR-alpha increases fat breakdown in the liver, and is typically activated during caloric restriction or ketosis. Whereas, PPAR-gamma activation typically increases sensitivity and secretion of critical factors for metabolic processes.

Cinnamon, alpha-lipoic acid, bitter melon, and quercetin either increase or activate these proteins.

Improves Mitochondrial Function and Uncoupling

Bitter melons and fucoxanthin increase mitochondria fat breakdown and uncoupling, which leads to heat loss. Many animal studies have also found that bitter melon led to fat loss.
When To Take Blood Sugar Breakthrough?
Take 2 capsules with each carbohydrate-containing meal.
Frequently Asked Questions:
What are the normal blood sugar levels?
A normal fasting blood sugar level is under 100 mg/dL (5.6 mmol/L). However, levels under 86 mg/dL (4.8) is optimal or corresponds to lowest risk of disease and death.
How can I instantly lower my blood sugar?
Using a glucose disposal agent supplements or exercising, even walking, can help lower blood sugar.
What are foods that reduce blood sugar levels?
Bitter melon, fenugreek, cinnamon, garlic, and cold water fish may lower blood sugar levels.
How can l control my blood sugar?
Eat a healthy low-glycemic diet high in protein and fibers. (Low-carb and ketogenic diets are also low-glycemic.)
Exercise regularly and frequent movements throughout the day
Avoid sugar or foods that spike your blood sugar
Manage stress
Optimize sleep quality and quantity, which may involve seeing your doctor to screen for sleep disorders
Use a glucose disposal supplement such as Blood Sugar Breakthrough
What are the reasons for high blood sugar?
Type 1 diabetes (autoimmune)
Resistance to important chemical signals in the body utilized in blood sugar metabolism
Eating a high-carb or high-sugar meals
Inactivity
Stressful lifestyle
Poor sleep or circadian rhythm
What should my blood sugar be when I wake up?
A normal fasting blood sugar level is under 100 mg/dL (5.6 mmol/L). However, levels under 86 mg/dL (4.8) is optimal or corresponds to lowest risk of disease and death.
What does it feel like to have extremely high blood sugar levels?
High blood sugar levels may have no symptoms. However, extremely high blood sugar could lead to thirst, frequent urination, and fatigue.
Product Information
Product Dimensions:
Cap diameter: 1.58 inches
Bottom diameter: 1.95 inches
Height: 3.78 inches
Weight: 1.98 ounces
Caution:
Keep out of reach of children. As with any product, discontinue immediately if advert effects occur. Please consult a physician before beginning any new supplement, diet, training program, or if you're undergoing treatment of a medical condition.
Blood Sugar Breakthrough - 365-Day Money Back Guarantee
All BiOptimizers products come with a 365-Day1 Year Money Back Guarantee. If you're not completely satisfied, simply email or call in and our customer obsessed team will gladly take care of all your concerns.
BiOptimizers is dedicated to providing you the best customer service experience in every step of your customer journey. We are proud to be recognized for our customer obsession.
Why BiOptimizers Is A Different Kind Of Company
BiOptimizers Was Born From Pain And Passion.
Wade's passion and mission for helping others optimize their health started when he witnessed his 23-year-old sister pass away from cancer. It was a heart-breaking experience that shaped his destiny. That's when he realized that health was the most precious asset we have in this life.
Matt's passion and purpose for helping others started when he helped his best friend lose 191 lbs in 18 months. He watched his friend's entire life transform as a result. He went from never having a girlfriend to being married in just a couple of years.
Wade Lightheart
President
Matt Gallant
Chief Executive Officer
Wade and Matt were both trainers working with pro athletes and other high performers. They both spent a decade in the gym helping people transform their health. Wade and Matt met in the gym, struck a friendship and then started a business partnership that has been going strong since 2004.
That's right, we started selling fitness programs, digestive enzymes and organic plant-based protein in 2004. Our obsession to build the best-in-class formulas and solutions just gets stronger. Our policy is, "If we can't build the best product in that category, forget about it."
We're willing to go ALL IN on the formulas. What does this mean? Our average cost per bottle is 200% to 400% higher than most of our competitors. We use the optimal, effective doses of the most researched ingredients. We know that once you experience the results, you'll be a fan of BiOptimizers for life.
Scientific Studies
*These statements have not been evaluated by the Food and Drug Administration. Probiotic supplements are not drugs and therefore are not intended to diagnose, treat, cure, or prevent any disease or health condition.